Artisans and seamstresses are benefited with an online course on entrepreneurship by the Network + Income Project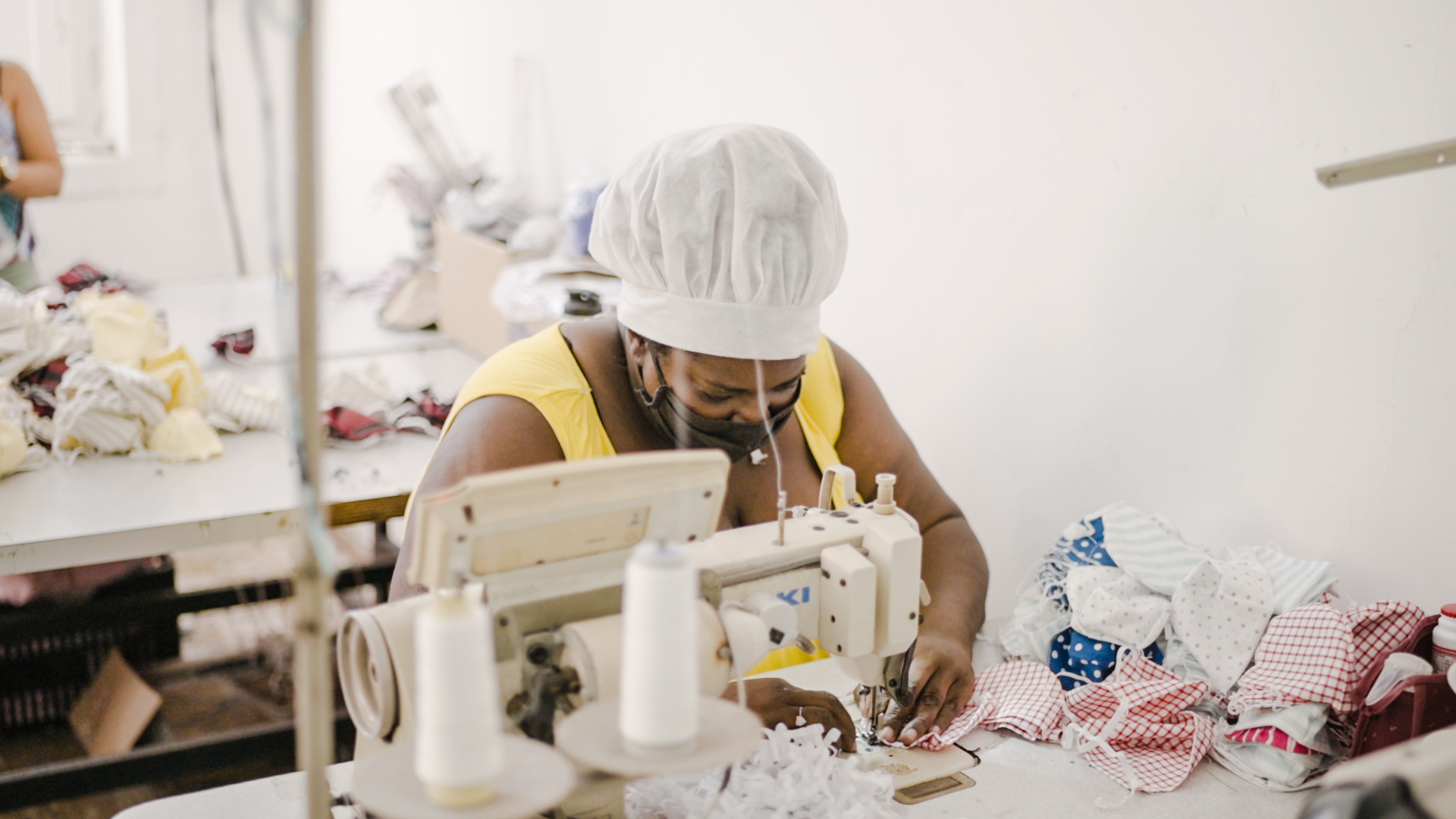 The Máscara + Renda/Mask + Income project, created to benefit seamstresses across Brazil who lost their income in the pandemic, is continued with the Rede + Renda/ Network + Income project. The Vale Foundation and Asta Network initiative, launched in August, continues the actions initiated on an emergency basis and selected the 1,200 artisans with the greatest engagement in their work and evolution in classes at the Artisans Business School to continue their virtual studies and deepen knowledge about entrepreneurship. Project participants will also receive mentoring in different business areas, such as product design, market access, live sales lives and creation of virtual shop windows.
Each student will receive a scholarship in the amount of R$100 during the four months of the project and will also have R$100 available to cover expenses with materials. At the end of the entrepreneurial training, the participants will have the support of a team of specialists to learn and market their products on large sales websites.
In the opening class, the coordinator of programs and projects at Asta Network, Rita Mendes, detailed the main activities of the program: Entrepreneurial Education (with personalized training track); Entrepreneur Leadership Circle (moments of dialogue to address emotional issues); Product Design, with access to courses recorded with the Renato Imbrosi methodology to improve product design and Access to the Digital Market, practical training on trends in the area to boost sales. In the first design class, Renato Imbrosi encouraged the artisans to discover their strengths and a way to stand out in the market with creativity and innovation.
"Wonderful! I'm going to take the opportunity to absorb all the knowledge from the course", celebrated student Ramona Souza. Gratitude! Any encouragement is welcome. And, in addition to the investment in training, this scholarship is also very stimulating", added the artisan Mylene Carvalho.