"Networked Territories" Program advances in the active search for and dealing with school dropouts in Marabá (PA) and Serra (ES)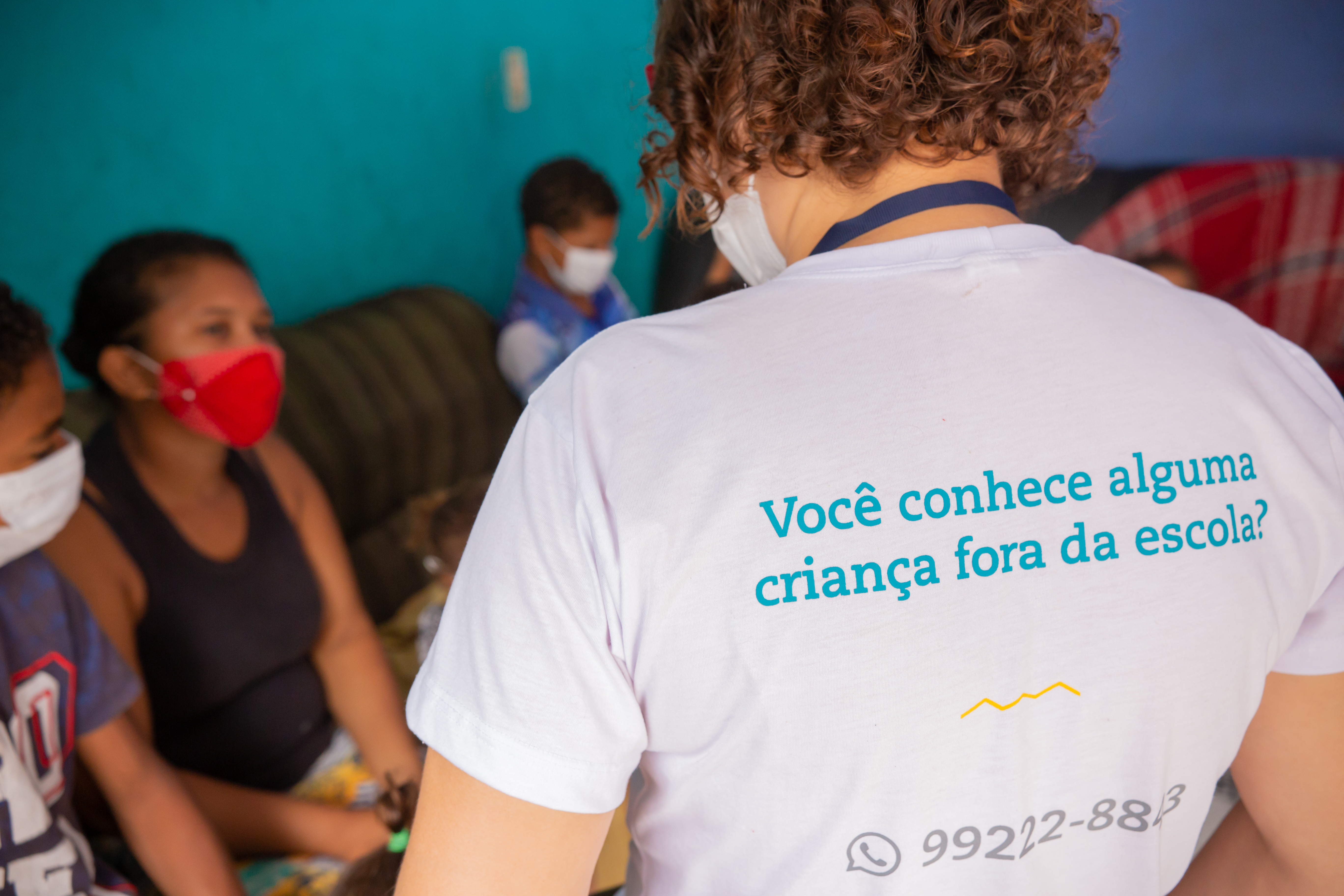 The "Networked Territories" Program seeks to combat school dropouts by promoting access to education. After more than a year of field work, important lessons have been learned to tackle the problem. The mobilization in the territories proved to be fundamental, because by articulating different sectors of government and civil society, almost 3,000 students were reinserted in schools. Active searches were carried out through home visits, pamphlets were produced to publicize the program, and cards were shared via WhatsApp to encourage students to return to school.
Networked Territories Program reinserted 2,938 young people and children in schools
The initiative started in 2020 in the municipality of Marabá (PA), and expanded to Serra (ES) in early 2021 and to other municipalities throughout last year. A total of 13,238 home visits and 13,418 follow-ups have already taken place. As a result of this assistance, of the almost 4,000 young people and children at risk of dropping out of school or out of school, 2,938 were re-enrolled in the educational system.
"From the moment we identify the family, we make all the contacts with the school that is closest to the neighborhood and we follow up on them. The project goes to these families that don't have access, that don't know what their right as citizens is." 
Eva Pereira, program coordinator in Marabá
The combat against school dropouts continues
Currently, the "Networked Territories" Program is in 9 municipalities with populations that, added together, exceed 1.4 million people. In the state of Pará, it is in the towns of Bom Jesus do Tocantins, Canaã dos Carajás, Eldorado dos Carajás, and Marabá. At Minas Gerais, in the cities of Aimorés, Conselheiro Pena, Governador Valadares, and Resplendor. In Espírito Santo, the program takes place in the municipality of Serra.

Considering the results achieved so far, promoting access to education is a fundamental factor for the social development of the territories where CVRD operates. The initiatives integrated with local articulators, the coordination of the technical team and public entities contribute to the program's evolution.
"Although we are at the beginning of the journey, we feel very proud to be able to contribute in some way to the issue of school dropouts and the social vulnerabilities that we know exist in these territories where Vale is present."
Pâmella De-Cnop, Executive Director of the Vale Foundation.
The "Networked Territories" program is an initiative carried out in partnership with Cidade Escola Aprendiz, and has Wheaton Precisou Metals and the Hidrau Torque Group (GHT) as investor partners. Watch here the experiences of Marabá and Serra demonstrated in the program's institutional video.