Sustainable technologies applied in food production at the Knowledge Station Arari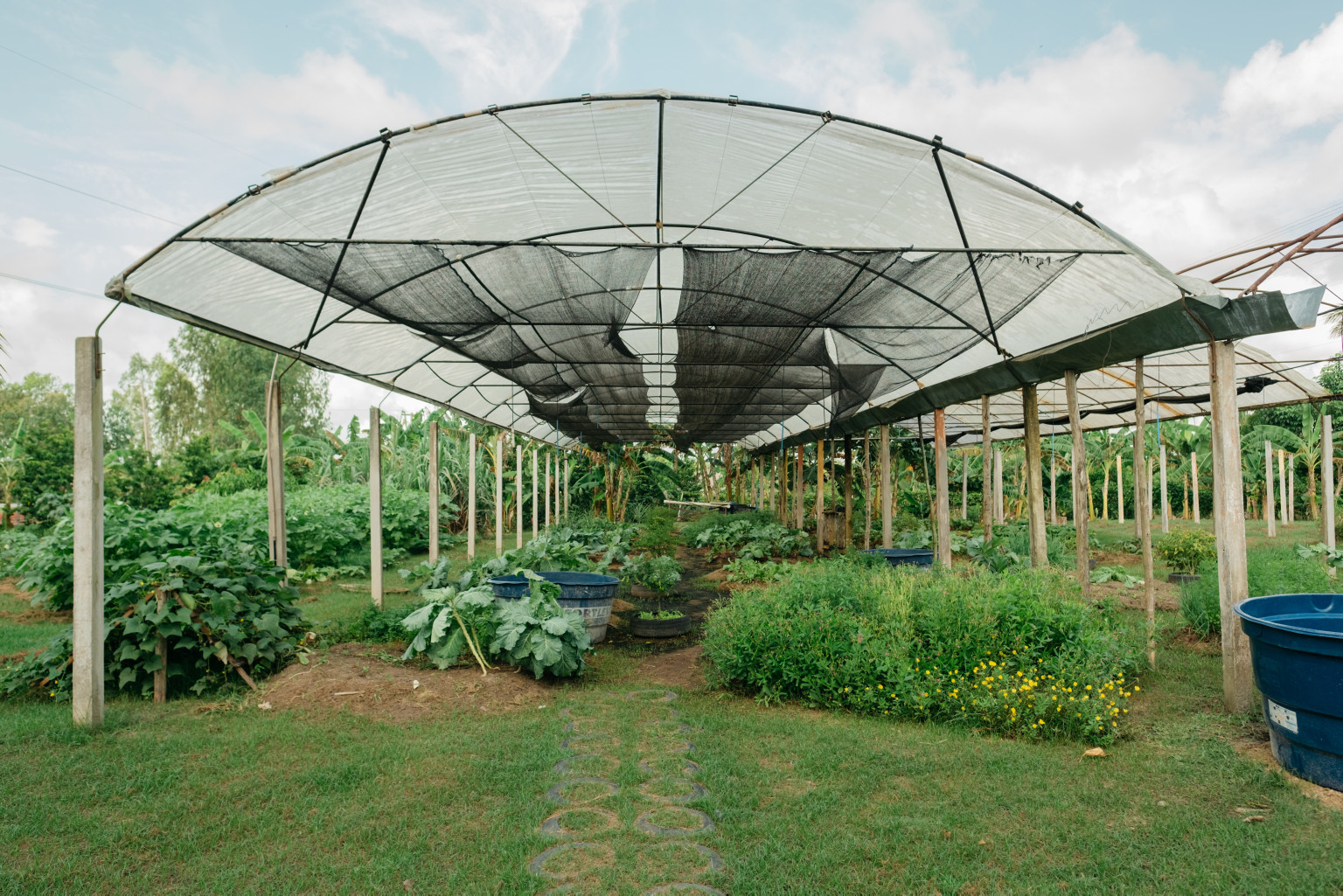 The Permaculture Center intends to apply sustainable food production and bioconstruction technologies to family agriculture. Located in the Arari Knowledge Station, it occupies an area of about 25 hectares. During 2021, it went through important processes to review its activities and integrate it with local communities. More than 8,000 kilos of food products were produced and donated, such as vegetables, leguminous plants, fruits, eggs, fish, and honey. In the sphere of knowledge, the project promoted workshops on permaculture with representatives of the public and technical authorities. There were also pedagogical immersions with teachers from the Casa Familiar Rural de Alto Alegre do Pindaré, a virtual forum, and field days with groups of local farmers and families.
Partnerships carry out activities for the development of family farming activities
Supported by the Vale Foundation in partnership with Mandú Inovação Social, the Center selected twenty rural families and one producers' association to receive technical assistance. Over the past year, those selected received monetary investment for the implementation of some technologies in their backyards. Added to this, the organic certification has advanced and is in its final phase. Its objective is to guarantee the quality of the production, from the inputs used, to the harvesting moment.
This month, with the new partnership signed with EMBRAPA, training modules were held on the technology developed: Sisteminha, which consists of producing food in an integrated manner, in simple and accessible formats for rural families. Twenty families from Arari, indicated by the Municipal Council of Food Security of Arari, participated in the workshops. There were also activities about food processing based on babassu, a fruit with food properties that can be enhanced and contribute to healthy and affordable nutrition, and can even be introduced in school meals. The activities were carried out for public school lunch ladies from Arari and Vitória do Mearim, and entrepreneurs and breakers from the Women of Maranhão Network.
The Arari Knowledge Station has signed a partnership with Professor José Ribamar, a honey specialist from the Maranhão State University, and will soon have a meliponary, a hive of various types of stingless bees, operating on its premises.