The honey chain in Açailândia (MA) is strengthened by a partnership between the Vale Foundation and Suzano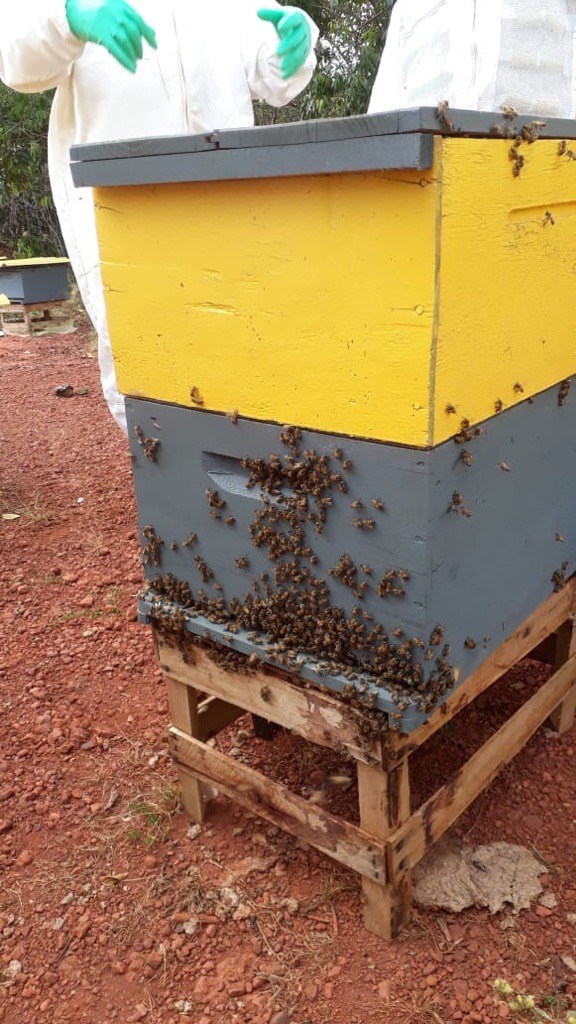 The Vale Foundation, through the AGIR program, and Suzano, through the "Colmeias" project, signed an important partnership to intensify the actions to support and develop the honey production chain in Açailândia (MA), focusing on increasing the commercialization for the wholesale market and decreasing the risks of bee attacks in settlements and towns. The joint proposal is focused on the community of Piquiá and the settlements Francisco Romão, Agroplanalto, Planalto I, and Novo Oriente. The strategy is based on expanding beekeeping pasture to members of the Associação Agroindustrial Vale de Açailândia (AAVA) at Suzano's forestry units.
In this partnership, the Vale Foundation will purchase beekeeping inputs to increase honey production and provide technical training for beekeepers to manage the business. Suzano, in turn, will make their forest areas available for the expansion of the Projeto Colmeias, and invest in the technical training of beekeepers for honey management within their forest areas. Both institutions will provide operational and institutional support, contributing to the training. With the strengthening of the honey chain in these regions and the increase of the production, the Vale de Açailândia Agroindustrial Association (AAVA) may, in the future, obtain a Honey House through local strategic partnerships.