Women of Maranhão Network Entrepreneurs launch cookbook to strengthen businesses in the pandemic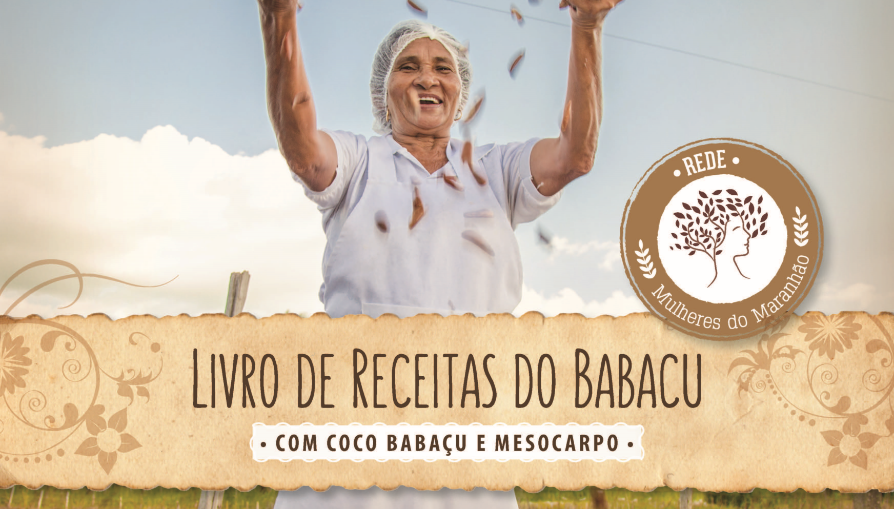 The Women of Maranhão Network (RMM), formed by more than 200 female entrepreneurs, entrepreneurs and babassu coconut breakers, strengthened its business by expanding its sales channels and launching a cookbook. Under the title "Receipts from Babassu – from Maranhão to your table", the book includes dishes based on babassu mesocarp flour, which can be found free on the website of Women of Maranhão Network.

The RMM is an initiative of Vale Foundation in partnership with Mandú Inovação Social and an investment by Wheaton Precious Metals, with the objective of fostering entrepreneurship and strengthening the qualified work of former street vendors who worked along the Carajás Railroad.
One of the authors is Raimunda Andrade Silva, the owner of Mundica, who created the recipe for Babassu Mesocarp Pudding. "We have already taken several courses. Among them, entrepreneurship, which surprised me a lot. I didn't know the right way to commercialize, set up a business, make calculations, manage. Today I already know how to organize everything properly. I'm 66 years old and I like to learn", she says.
The Vale Foundation celebrates the group's success. "The cookbook is yet another tool for disseminating and visibility of the work of entrepreneurs and is part of the strategy to optimize online sales. The expansion of sales channels is essential, especially in the context of a pandemic. Vale Foundation is proud to be part of the history of Women of Maranhão Network and seeks to continue contributing to the appreciation of the potential of these women", explains Marcus Finco, Manager of the Northern Territory at Vale Foundation.
Sale of mesocarp flour over the internet
The Hands of Fiber Women (Mulheres Mãos de Fibra) social business, which is part of RMM, also celebrates achievements. The group began selling mesocarp flour over the internet, at the Feira Preta's marketplace, one of the largest in Latin America. It also started supplying the product to CRESOL (State Reference Center for Solidarity Economy of Maranhão) for physical sale in one of the biggest tourist spots in the state, the Historic Center of São Luís. For more information, click here.