"Health Cycle" donates equipment and furniture to Basic Health Units in São Luís (MA), Cariacica and Colatina (ES)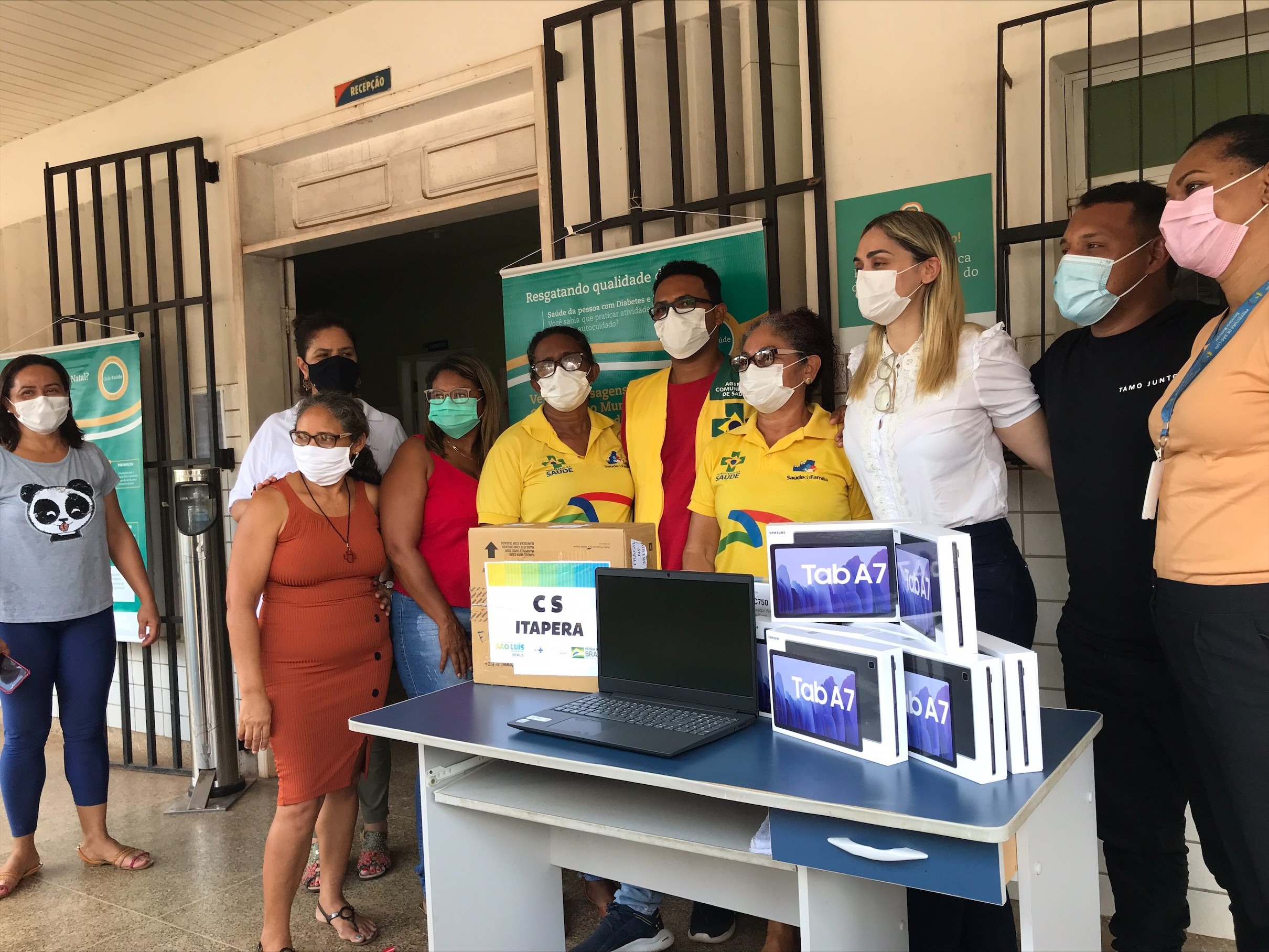 The "Health Cycle", a program that contributes to the improvement of Primary Care in the municipalities, advanced yet another stage of its implementation in Maranhão and Espírito Santo at the end of the year, with the donation of equipment and furniture. The Program is a partnership between the Vale Foundation, CEDAPS and the municipal health secretariats. The initiative expands access to services in communities by improving management and care at Basic Health Units (UBS).
In São Luís, Maranhão, three Basic Health Units in the Itaqui-Bacanga region (Vila Bacanga Health Center, Vila Embratel Health Center and Valdecy Eleuteria Paraíso Health Center) received 164 items, including scales, children's pressure devices and adult, table for clinical examination, sonar, ophthalmoscope, otoscope, chairs, children's table for toy library, tablet and computer. Deliveries were monitored by representatives of Fundação Vale and Vale, by the local community, by health advisers, community health agents and professionals from the UBS. Another five UBS in the city were also contemplated and will be receiving equipment throughout the month of December.
The "Health Cycle" was also active in Espírito Santo. 30 UBS in the municipalities of Cariacica and Colatina received around 600 items, such as vaccine boxes, tables for clinical examinations, gynecological stretchers, chairs, office tables and notebooks. The equipment is chosen together with the municipal health secretariats from a strategic list defined by the Program teams. The assessment is based on the project's four axes: donation of support instruments to health professionals to improve diagnosis and community service; donation of furniture and equipment aimed at creating favorable environments for the development of educational activities; donation of items to improve the quality of the work environment; and equipment for computerization at UBS.