Inhotim Institute hosts an exhibition with works by embroiderers from the "Sowing Hope" project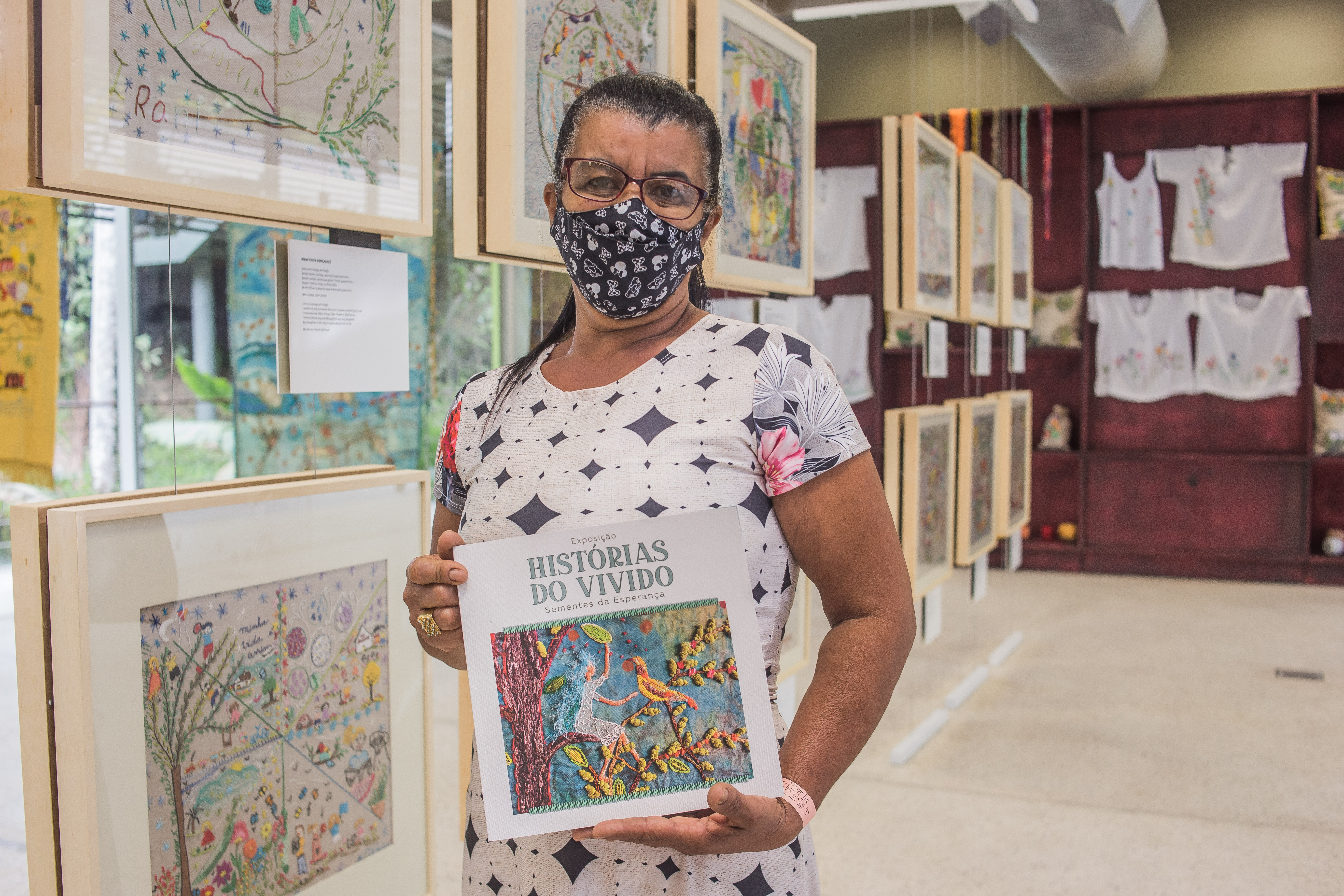 The exhibition "Stories of Life – Seeds of Hope " is on show until December 19 at the Inhotim Institute in Minas Gerais. The exhibition, housed in one of the world's largest open-air museums, is part of the "Sowing Hope" project developed by the Antônia Diniz Dumont Cultural Promotion Institute (ICAD) and the Vale Foundation. Since 2019, the project has been assisting local residents, friends and family members of victims of the B1 dam breach through conversations and free embroidery techniques.
It brings together 16 panels, 44 mandalas and 18 pieces created by seventy-three women from the Brumadinho region, who use embroidery as an artistic expression and in creating narratives of their personal stories. The panels, collectively embroidered in psycho-pedagogical workshops, are stories, translated into needle and thread, about their life stories, the territories where they live, and the points that unite them. They were embroidered under the design of Demóstenes Vargas, an ICAD artist, and express emotions and stories intertwined by several hands. The mandalas, produced individually by the artists, translate memories, feelings, and recollections of each one of them.
The "Sowing Hope" project uses art-education as a strategy for empowerment, awareness, and the construction of healthy environments. It also seeks to reestablish a productive and healthy life for the people affected by the accident.