"Literary Routes and Networks" Program starts in-person stage and educators build literary trains"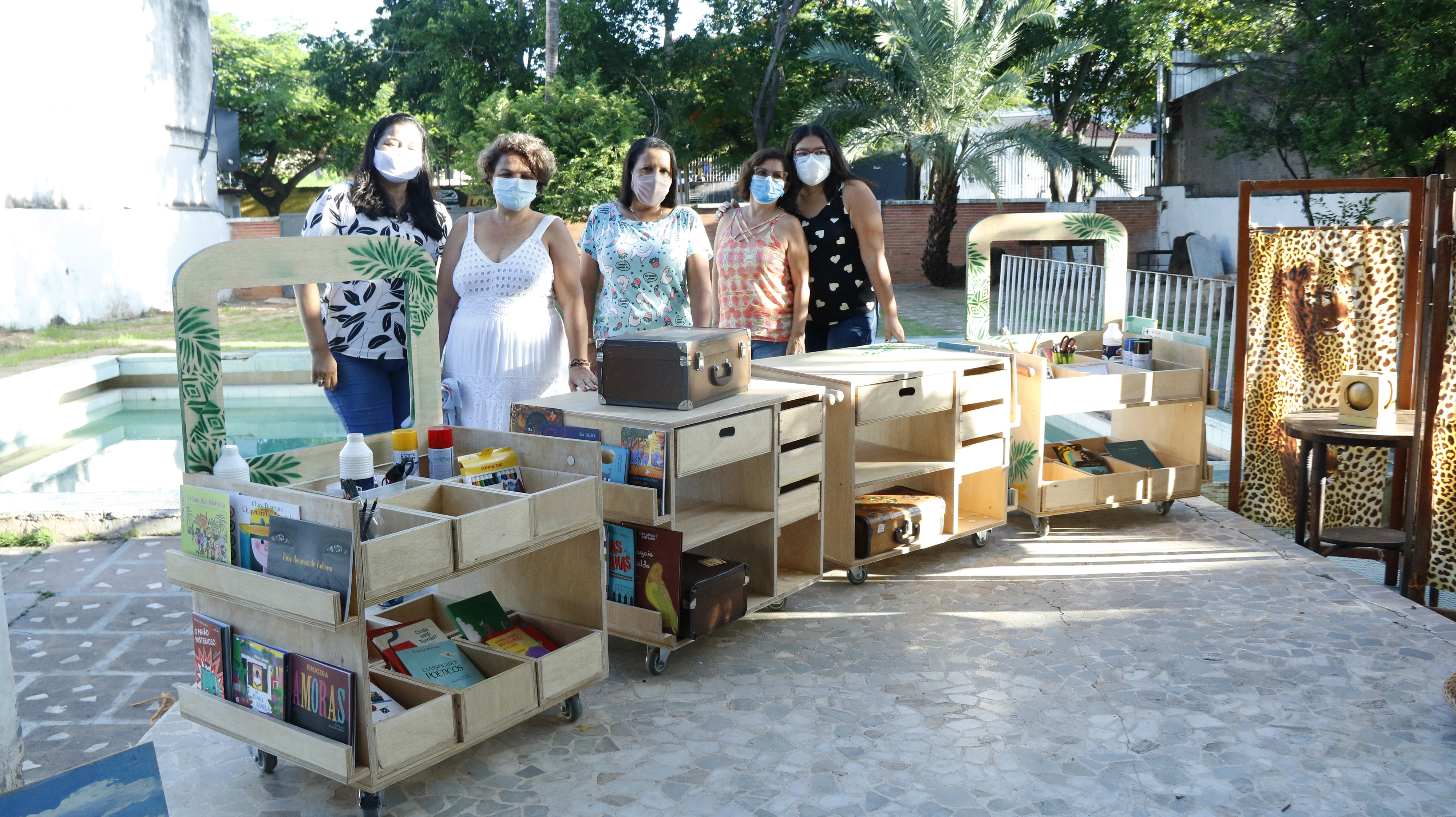 The "Literary Routes and Networks" Program, which contributes to the training of educators, held in 2021 as its first stage, virtual training. To continue the project, a group of twenty educators from the public network of Corumbá and Ladário (MS) collectively built the "literary little train". The object will serve as a reading space in the schools, as a result of the workshop. Composed of two wagons, the "little literary train" holds books and educational and recreational materials, also materializing the concepts discussed in the course, understood as necessary for the promotion and mediation of reading. Among them are the reinforcement of the importance of accessibility, belonging, identity, mobility, protagonism, and sharing.
The group also experienced practical carpentry processes under the guidance of the designer and carpenter Fernanda Tosta. It was 40 hours of learning in which they were able to structure the furniture, assemble drawers, put slides, wheels, and finish everything with sandpaper and sealer. They also used tools such as drills, screwdrivers, fret saws, emery wheels, and other tools. At the end of the week, four prototypes were built by the hands of the trainee teachers, who reported great satisfaction in participating in this experience:
"The literary carpentry is the realization of a dream of making literature a movement and enchantment in schools."
Eliete Maciel, technician of the Municipal Secretariat of Education of Corumbá.
Literary little trains produced by educators will be distributed to schools participating in the program
In the coming months, the professional carpenters of the region will continue the large-scale production of the material produced in the project. This is because each of the 48 school units in Corumbá and the 15 schools in Ladário will receive a small train car produced by the students. The action, besides having a positive impact on the students, also had an impact on the life of the educators, according to Silvia, a technician from Ladário's Municipal Secretariat of Education, comments:
"Everything we build has a sense of belonging"
Silva Maura, technician of the Municipal Secretariat of Education of Ladário.