Scientific and Technological Education Project encourages scientific thinking in students from the Knowledge Stations of Serra (ES), Marabá (PA) and Arari (MA)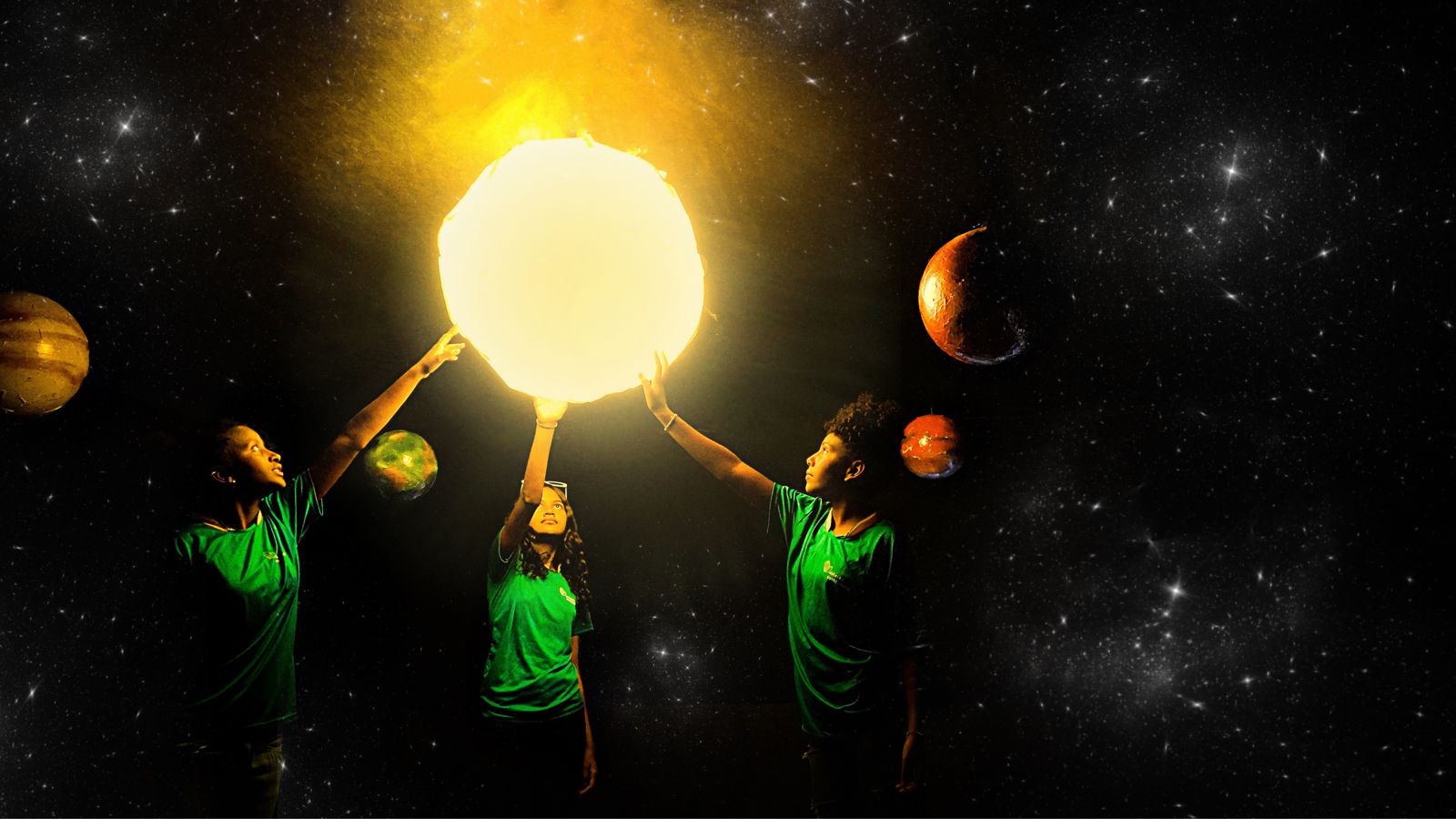 The Scientific and Technological Education project is an initiative that reinforces the importance of learning themes related to these areas by the investigative method, in which knowledge is stimulated from practical activities in the Knowledge Stations of Serra (ES), Marabá (PA) and Arari (MA). With two themes developed throughout the year, students between the ages of 4 and 17 were encouraged to develop scientific thinking and work on creativity.
In the first half of the year, the children and adolescents of the Knowledge Stations (EC) developed the mission of Astronomy and Astronautics, with research linked to rockets, flying machines and observation of stars. In the second semester, EC Arari presented the Nossa Terra project, while EC Serra and EC Marabá presented the project Discovering and Building Local Cultures. In these activities, it was essential to elaborate explanations for the phenomena, raise and test hypotheses, create arguments, collect evidence, share solutions, among other pedagogical strategies.
Audileide Oliveira, director of the Knowledge Station Marabá, comments on the participation of students in the project:
"The Scientific and Technological Education Project brought to the Knowledge Stations new ways for children, adolescents and young people to access knowledge, providing the inclusion and development of creative capacity, providing them with skills to use the knowledge of the disciplines offered by regular education and the knowledge acquired in the daily experience", praised the director of the Knowledge Station of Marabá, Audileide Oliveira.
For the development of the project, the Knowledge Stations relied on Espaço Maker, an environment for practical activities. In these spaces, students study with different types of materials such as protoboards and kits for work with arduino, tooling, drones, engines, etc.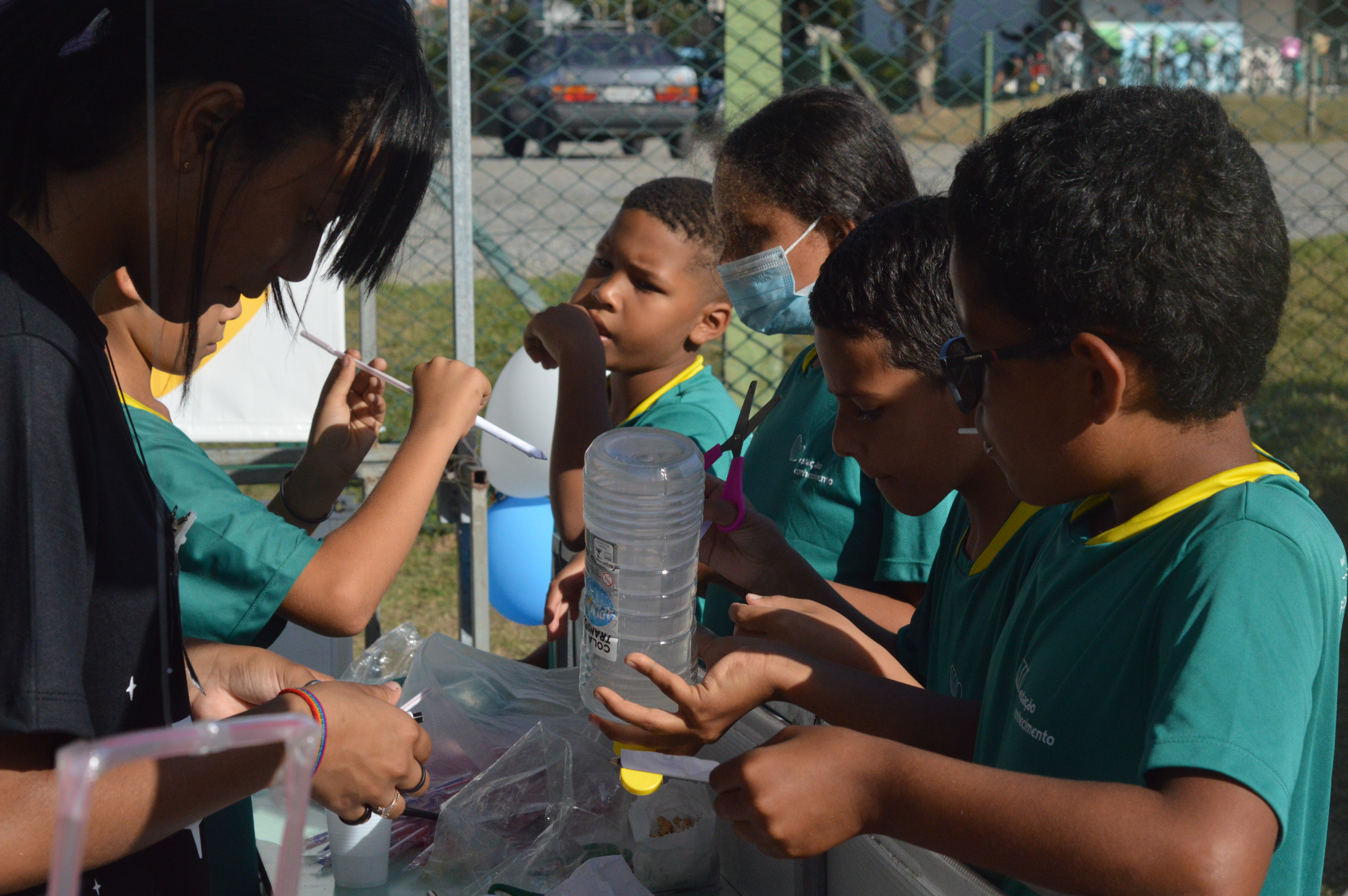 The Project Discovering and Building Local Cultures, at the Knowledge Station of Marabá, carries out various cultural activities, with the production of dance and theater shows, in addition to the gang that occurs annually. Therefore, the activities developed in the makes laboratory focused mainly on lighting, prototyping an electronic scoreboard with the construction of circuits and control systems and display automation and youth press.
At EC Arari, which has a Rural Education program with the objective of promoting social responsibility and citizenship related to the environment, the integrative project, called Nossa Terra, started from the search for a greater articulation with rural education and the permaculture nucleus. The strategies met the desire of educators to expand the theme with the inclusion of activities related to culture – music, theater, African games. The main maker activities developed were: hydroponic garden, irrigation automation. Hydraulic pump, soil analysis, bird feeder, meliponarium box, young press and observation of plants.
At the Serra Knowledge Station, the strategy focused on the axis of promoting local cultures to boost scientific and technological education. Main challenges makers were worked on for the construction of musical instruments, production of musical tracks and the young press.