Inclusive Education in Itaguaí (RJ) assembles classrooms with multifunctional resources and trains educators.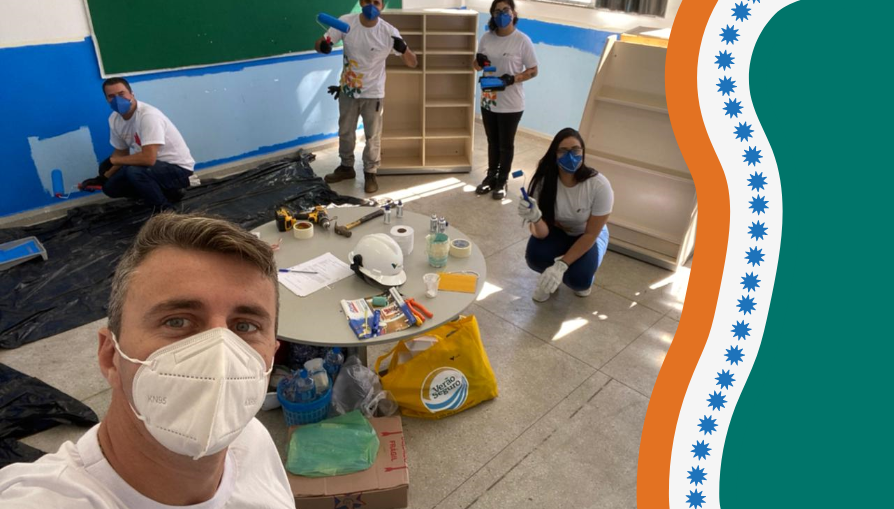 The Municipal Public Education Network of Itaguaí, in Rio de Janeiro, participates in the Inclusive Education project, an initiative of the Vale Foundation in partnership with the Municipal Department of Education and Culture and the Citizen Initiatives Agency (AIC). Among the program's actions is the donation of materials and equipment to schools in the municipality, contributing to the structuring of their classrooms with multifunctional resources.
In all, seven schools will be equipped with lockers, tables, chairs, games, and educational toys; in addition to notebooks and tablets with features such as static sphere mouse, expanded keyboard with beehive, and other items. To set up the spaces, Vale Foundation has the support of the Vale South Ports Volunteers team, who donated their time and talent to make the environments ready for children. They separated and organized materials, assembled furniture, adhesives, painted walls, among other activities.
The initiative also included a training for educators, held last year, with a workload of 44 hours and about 150 participants. "The discussion of public policy for children with special needs is of paramount importance because it is in the debate, doubts, uncertainties and sharing of experiences that we will see that a truly inclusive school is possible. The training of teachers last year was wonderful and today we have the culmination of this partnership with the delivery of materials to the resource rooms", comments Nilce de Oliveira Nascimento Ramos, Municipal Secretary of Education and Culture of Itaguaí.