Learn about the free online courses and webinars on incentive laws at the Vale Foundation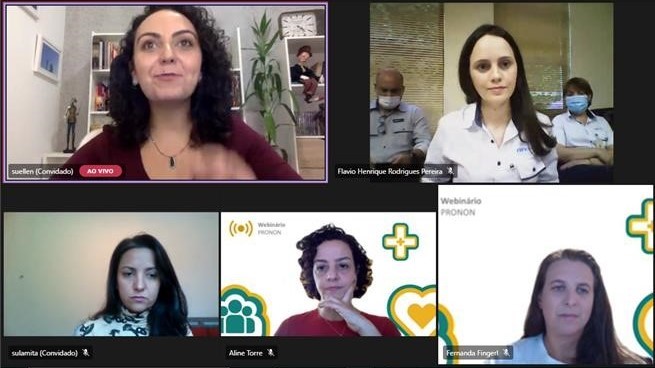 The Vale Foundation has launched two free online courses with the aim of providing guidance on project design, management and accountability for initiatives supported through resources via incentive laws. The course, in simple and straight-forward language, has video classes and handouts that address important points of legislation and, with practical examples, seeks to clarify bureaucratic processes so that institutions can access these resources.
To complement the courses' content, 4 webinars were held between May and July this year. The meetings addressed the themes of Teenagers and Children's Council and Elderly's Councils; PRONON and PRONAS/PCD; Council on Civil Society Rights and Organizations. For those who have not yet accessed the courses and have not watched the live webinars, you can access all the material by clicking here.
"The webinar was very good. We were able to clarify some important questions about the use and allocation of resources, both in the CMDCA and in the CMI", praised the participant Paulo Emílio Torga.
Program offers expert advice to Municipal Rights Councils
The Vale Foundation also launched the Strengthening of Councils' Program, which offers expert advice to Municipal Rights' Councils. The objective is to provide more tools so that the bodies can fully exercise their activities of deliberation, planning, control, and improvement of public policies aimed at children, teenageers, and elderly people.
The Rights Councils are equal bodies (with representatives of civil society and government) whose objective is to deliberate on public policies in each location for the
groups that are their focus of action. The initiative is present in 18 municipalities in Vale's area of operation.