"Literary Routes and Networks": appreciation of reading and local culture in Mangaratiba (RJ) and Corumbá (MS)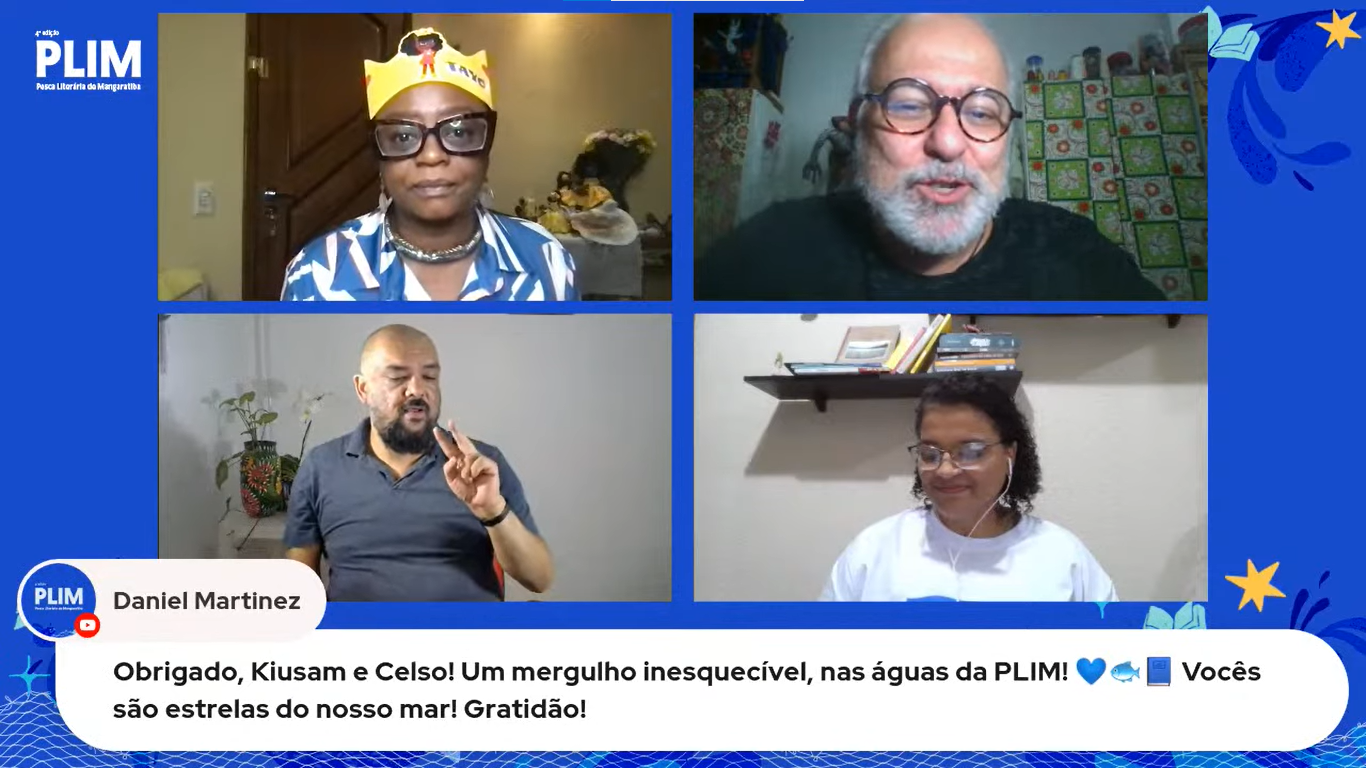 Seeking to integrate literature into curricular activities and expand the readership in the communities, the "Literary Routes and Networks" Program encourages the promotion of literature and local culture in the municipalities where it is implemented.
Mangaratiba held the 4th edition of Pesca Literária de Mangaratiba (PLIM), with the support of the Vale Foundation and the Instituto de Arte Tear. Based on the theme "Multivoices, multiple dialogues – Ancestry connected to contemporaneity", the virtual event featured conversation and reading circles with writers and illustrators, aimed at children and young people and education professionals. The program had more than 3,800 views, and brought together names such as Kiusam de Oliveira, Daniel Munduruku, Ciça Fittipaldi, Otávio Junior, Igor Gonçalves, Helena and Eduarda, from the "As Pretinhas Leitoras" channel, and the Portuguese writer and illustrator Mafalda Milhões.
Also as part of the Routes and Literary Networks Program, the traveling PLIM – Histórias Andarilhas (Andarilhas Stories) was held in person at schools. The action brings together teachers participating in the training The Art of Telling Stories.
Educators start Literary Carpentry
In Corumbá, educators entered a new phase of the "Literary Routes and Networks" Program. In partnership with Instituto Tear, the "Carpentry Literary" initiative began in October, with the objective of collectively creating the design of furniture for the reading space in schools. The idea is to develop, during five meetings, a proposal that brings together the concepts discussed and reflected during training in reading mediation. The idea is to work with the potential that exist in reading spaces, providing mediation and the creation of activities.
This stage of the project is led by Fernanda Tosta, designer and educator with expertise in productive processes for joinery. It seeks to build a collective thought that materializes in a project or object with a common purpose. In virtual meetings, Fernanda encourages participants to think about the needs of a school reading space, encouraging them to expose their perceptions and draw their ideas, showing references to other objects and different materials, formats and solutions.
"This piece of furniture will be of great importance to encourage reading at school and make children visit the collection, taking the books to them. Students would not be aware of the books if they were kept only in the teachers' lounge", comments Maria Conceição Oquendo, professor at CEMEI Ana Gonçalves, and participant in Literary Routes and Networks.