Pequiá Street Fair stimulate economy and local culture, in Açailândia (MA)
The Pequiá Street Fair, promoted by the Pequiá Association of Marketers and Producers, in Açailândia, Maranhão, was launched in April. With a large participation of residents of the neighborhood, the visitors took advantage of the novelty brough from 26 traders. Fruits, vegetables, legumes and greens, spices, handicrafts, snacks and ornamental plants were avaible for buying . The initiative was conceived by the Vale Foundation and implemented by the Impact Hub. Local Vale and the City Hall of Açailândia also supported the event.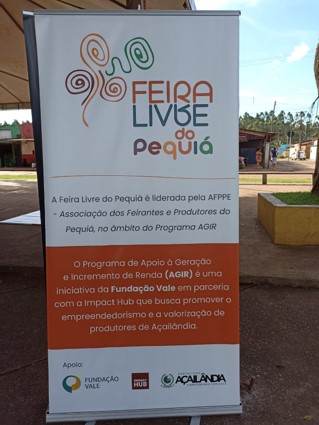 With a forecast of biweekly frequency, the fair is held with the support of the AGIR program (Income Generation Support Program). With an average duration of 24 months, the structuring project of entrepreneurship aims to incubates and accelerates business. Which is done through training, technical and managerial advice, mentoring, direct investment and monitoring of these small local companies. Since 2013, the initiative has qualified about 100 social businesses in the country.
Pequiá Street Fair strength the cultural identity of the community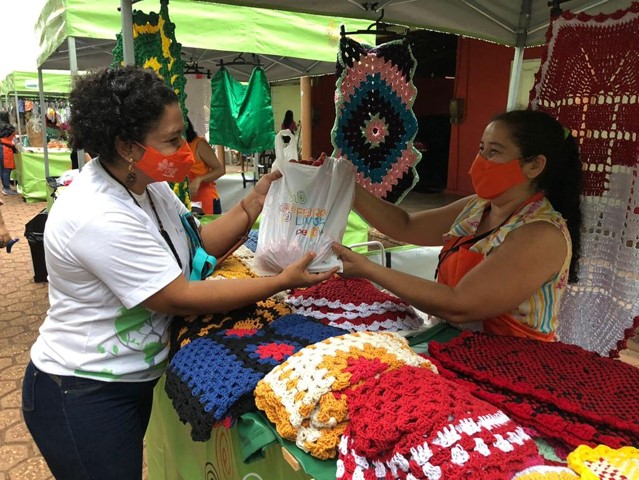 In addition to contributing directly to the region's economy and encouraging the entrepreneurial capacity of residents, the Pequiá Street Fair is part of the intention to rebuild popular spaces in the neighborhood and intends to promote social interaction and strengthening the cultural identity of the community.
The president of the Pequiá Association of Marketers and Producers, Professor Advylson Sousa, commented about the place chosen to hold the fair. According to him, the Praça do Trabalhador is already an important trade area in the region.
"We have arrived to generate even more work, income and security, in addition to offering consumers fully organic products, varied food court, handicraft products, various clothing and recreation for visitors"
Professor Advylson Sousa.
"It is worth mentioning that the participation of marketers and producers contributes both to healthy eating and to the development of our District of Pequiá and, consequently, the municipality of Açailândia, Maranhão," he concludes.