School kits are donated to students enrolled in Knowledge Stations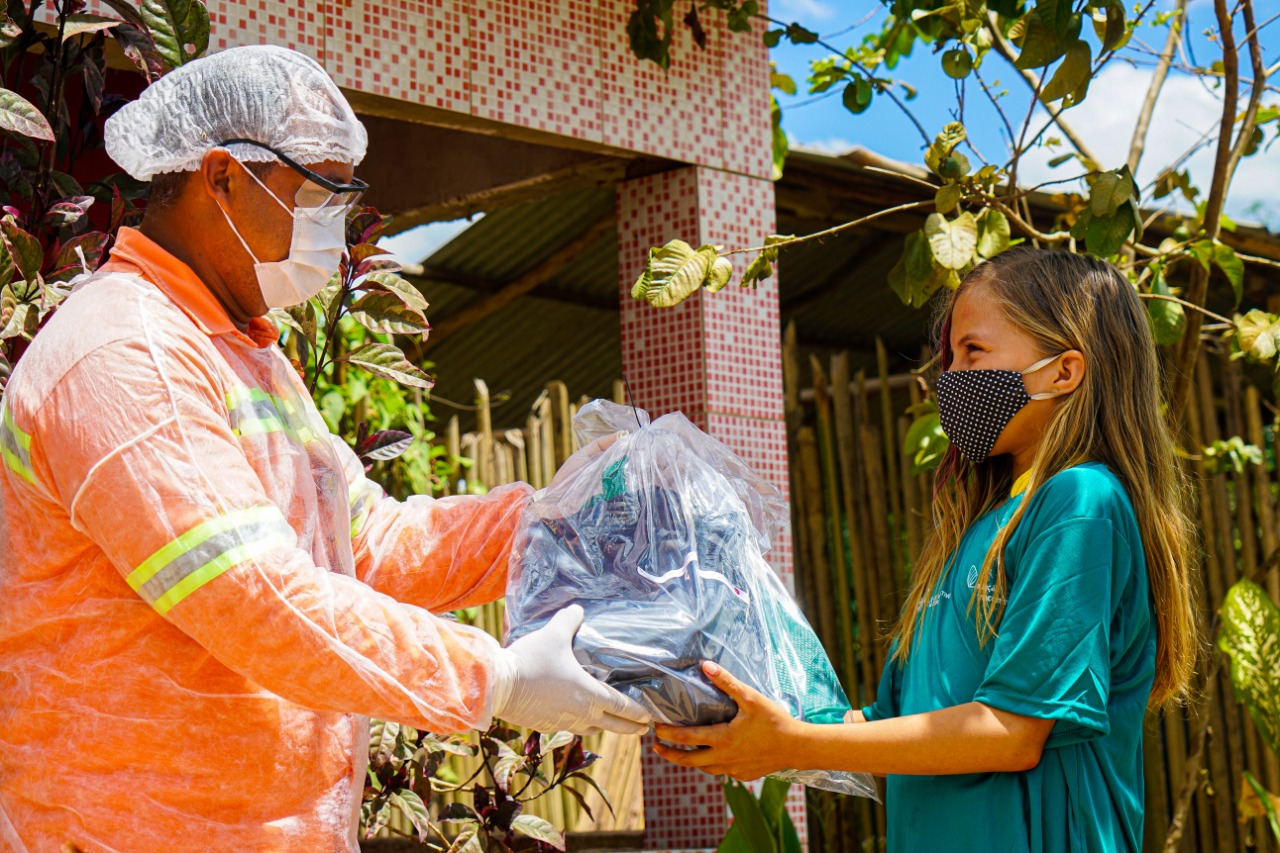 The Vale Volunteer Network and the Vale Foundation donated 3,615 school material kits for children and young people between 6 and 17 years old, enrolled in the Knowledge Station, and enrolled in the public education network in the municipalities of Arari (MA), Brumadinho (MG), Serra (ES), Marabá and Tucumã (PA). The Knowledge Stations are multifunctional spaces maintained by the Vale Foundation with educational, cultural, and sports activities that, during the pandemic, carry out distance activities after school hours. The initiative's partners are Wheaton Precious Metals, Itaú Social, BR Supply, GIMBA, and Asta Network.
"I've been a volunteer for a few years, but it was the first time I participated in an action by the Vale Volunteer Network. It was a moment of great learning, seeing the gratitude on the faces of the families who were there to receive the school kit", describes Silria Aparecida Rocha Paulino, a Vale volunteer from the Ourilândia-Tucumã/PA committee, who participated in the assembly and delivery of the kits. "I congratulate everyone involved. I feel that, in fact, the ones who win are us, volunteers", she adds.
The kits were organized by age group and level of education, with materials such as notebooks, pens, crayons, acrylic paints, and other items for periodic use, in addition to literature books for children. The objective is that these materials encourage the maintenance of the school bond, contributing to the diversified strategies of the municipalities so that children and adolescents have unrestricted access to education.
On-line seminars are held with all Knowledge Stations
On-line seminars offered to Knowledge Stations were started in August by the Vale Foundation to guarantee a space for exchange and integration between the five program units and strengthening network operations. Furthermore, the initiative will promote two monthly meetings until December, where the management teams of the institutions will meet to promote reflections on Integral Education, Inclusive Education, Educational Sports and Social Innovation, in addition to promoting the exchange of experiences among the participants.