Teachers from Mangaratiba (RJ) launch children's book about the pandemic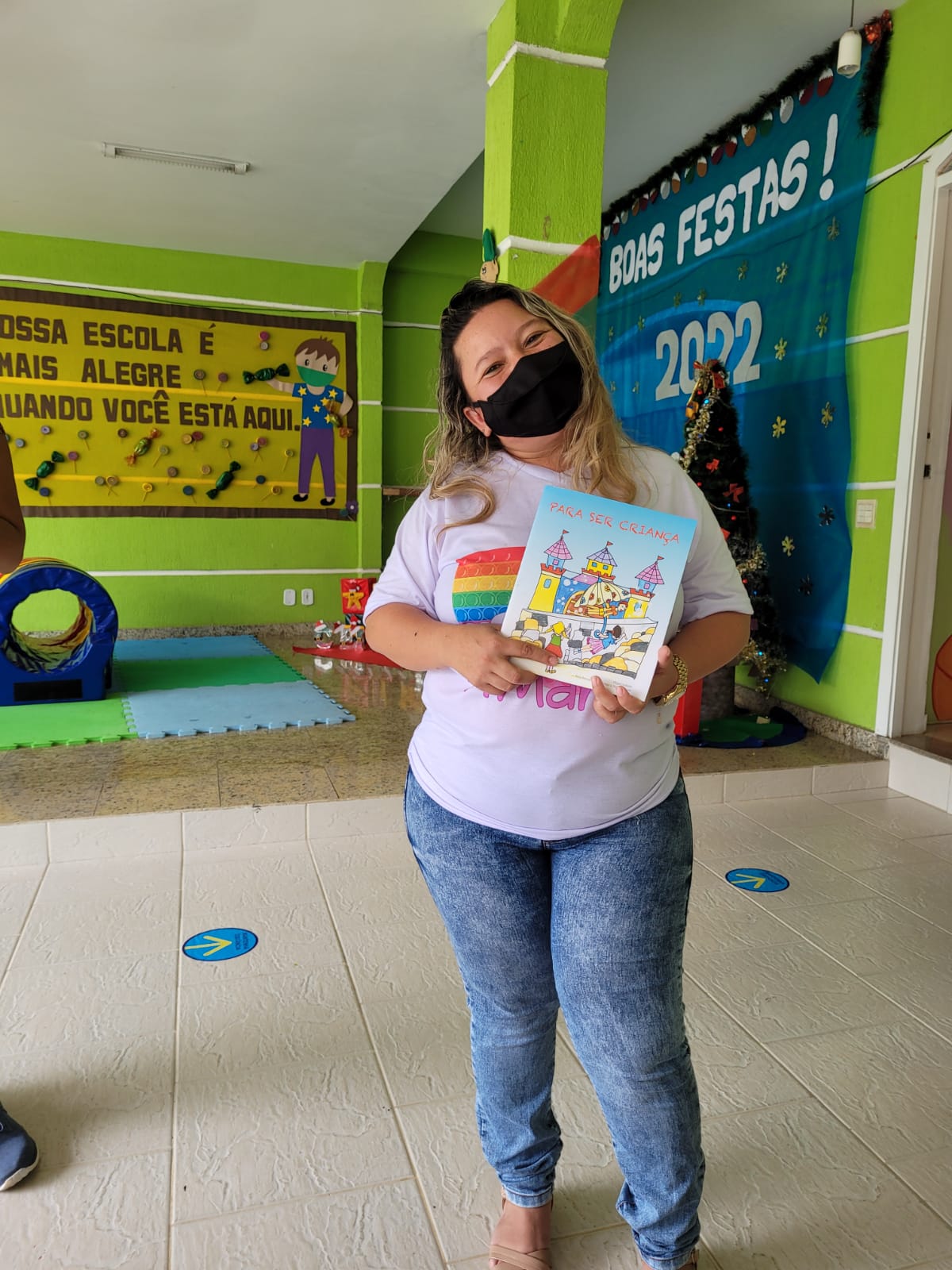 Teachers from the "Children Education" Project in Mangaratiba (RJ) launched the book "Para Ser Criança", a publication written collectively based on virtual training aimed at professionals in the municipal network. During this construction process, the group brought several elements that portrayed the challenges faced in the pandemic and the need for social isolation. With about 60 participants, the classes were structured in a "challenges" model and the last one was to write this collective history.
The "Children Education" Program in Mangaratiba is an initiative of the Vale Foundation in partnership with Solidariedade França-Brasil, aimed at expanding the possibilities of educational and pedagogical work in the learning process of children aged 0 to 5 years in public schools. municipal. The book developed in the program tells the story of three children who could not leave their homes because of "Pandemus", an invisible and dangerous monster that begins to terrorize the world. The work, with a print run of 100 copies, was delivered to the schools participating in the program during the final visits and to each of the co-authors.
Initially not included in the scope of the project, the publication valued professionals, promoted their self-esteem and encouraged them to act as producers of culture and creators of stories.
Livia Zandonadi, manager of Southern Territories at the Vale Foundation, reinforces the good result and celebrates the success of the initiative:
"The result of the collective writing proposal surprised us. The professionals brought important records about the challenges of this pandemic period, but in a playful way that could be told to children. The project team supported the organization, adaptation to book format, illustration and layout, producing this final publication that actually has many hands."